Sales pipeline
perfected!™
Are lost leads costing you money? Gain the competitive advantage and win more revenue with WYNPIPE™!
"I really appreciate all the support and prompt attention. You go above and beyond for us, as I know you do for all your customers. I truly enjoy working with you and your team on all the different projects."
"WYNPIPE
®
has brought our sales team into the modern age. The interface is so much more intuitive than the prior CRM we were using."
Oded
Owner & President
DN Van Lines
"You guys are a pleasure to work with and also the best developers I've ever worked with, I'm excited about the product."
Studies have shown that you have less than five minutes to make winning contact with a new lead.
Close to 78% of consumers reported purchasing from the first company to respond.
Between 25 and 50% of leads
fall through the cracks and are
never contacted!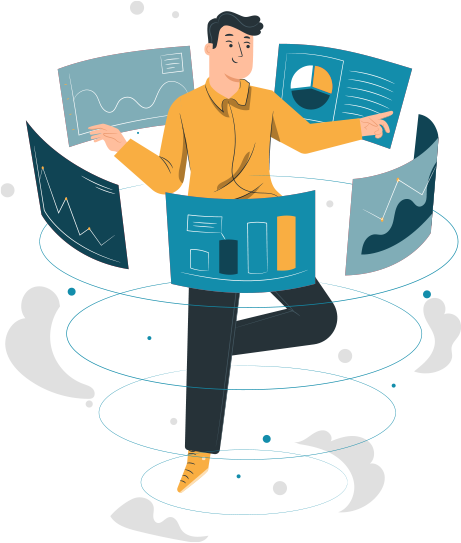 To win, you need to be first to respond with answers and solutions
WYNPIPE™ gives you the tools you need to win:
Provide instant auto-quotes for your customers based on your local, intrastate, interstate, regional, and international rates
Easily complete video surveys via text message, email link, or on the spot - no app download required!
Set rules to automatically adjust your hourly quote when certain accesorials are included
Instant visibility to new leads and priority ranking based on likelihood to book
Configurable lead routing, alerts, and communications to follow your best practices – even if you're called away
Ability to instantly quote, book, and collect payment, with everything at your fingertips
Ability to integrate with your website(s) and other lead sources.
Ability to accept credit card payments
Integrated with Authorize.net and CardConnect
Automated tasks, communications, and alerts so there's no lead left behind!
Easy reporting and management views to see the status of every opportunity, and flag any that are at risk
Integrated with EDC-MoveStar®
Ability to integrate with other systems and tools
Securely e-sign & obtain e-signatures on docs, contracts, & other forms via DocuSign®
New features:

International & service-based quotes

– you can now quote using service provider rates, including for international moves

Accounts & service providers module

– including creating service providers with associated rates for auto-quoting

Capacity calendar

– Your sales team will have full visibility of your current capacity in real-time, either by number of crews & trucks, or by total available hours per day

Task calendar

– We've added a calendar view for all of your tasks, so that you see what you need to do next, & avoid double-booking; team views as well

Bulk status updates

– save time by updating multiple lead statuses at once!

About Enterprise Database Corporation (EDC®)
At EDC
®
we design and develop software solutions that simplify, automate, and connect.
Desktop and cloud apps, mobile apps for iOS and Android, system integrations and innovation, and across a variety of industries, our people and our technology expertise have been helping companies large and small to achieve their dreams for more than two decades.
We're widely known for providing groundbreaking solutions within the Moving & Storage industry, with software solutions for end-to-end move and operations management
(EDC-MoveStar
®
), easy rate calculations with partners (EasyTariff™), the direct DOD connection for accepting and managing DOD shipments (EasyDPS
®
), and our revolutionary GOgistiX
®
network and communications standard connecting mobility, moving, customers, and supply chain around the globe, to name a few.
And now, we're pleased to introduce WYNPIPE™, the cloud based lead nurturing and automation software solution to help you convert more leads into booked business.
Whether your business is commercial, COD, government, office and specialty, military, domestic, international, local, regional, or long-distance – we've got the moving industry covered!
We also provide solutions for other industries, such as manufacturing, insurance, medical, and more.
To learn more, visit
www.edcus.com
For help with account creation, login, or payment:
To learn more about the benefits of WYNPIPE™ and other EDC® solutions: